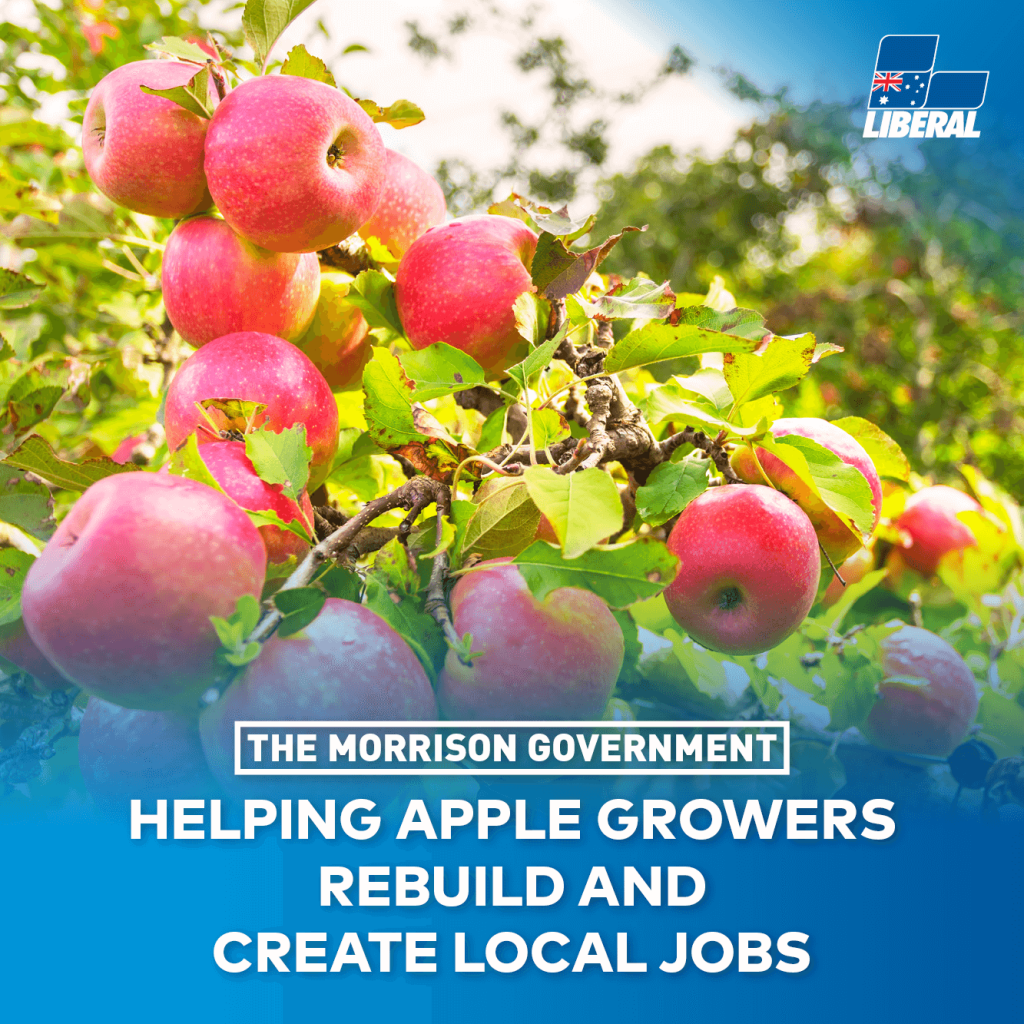 Joint Media Release with Minister for Agriculture, Drought and Emergency David Littleproud.
Regional Victoria is set to benefit from additional support to help Australia's agricultural and sustainable forestry industries recover from the 2019-20 Black Summer bushfires.
Minister for Agriculture, Drought and Emergency Management David Littleproud and Senator for Victoria Sarah Henderson said the measures would provide critical support for some of our hardest hit primary producers, accelerating the economic recovery of these communities.
"The Australian Government is committed to supporting Australian agriculture and forestry businesses and understands the importance of primary producers to regional economies and community recovery," Minister Littleproud said.
"These measures will not only provide support where it is needed right now, but are a valuable investment into stronger and more resilient primary industries and rural communities into the future."
Senator Henderson said these measures will be critical in getting wine grape producers, apple growers and our forestry sector back on track after a period of extended hardship.
"The unprecedented bushfires across Australia over the 2019-20 summer had a devastating effect in country Victoria and regional communities across Australia," Senator Henderson said.
"Since then, these sectors have also had to deal with the impacts of a global pandemic.
"These additional measures will provide immediate community benefits and economic stimulus for the regional Victoria and help these sectors recover and plan for the future."
The additional bushfire relief measures form part of the economic recovery effort and include:
A $40 million Forestry Recovery Development Fund for grants that support processors navigate future wood supply shortages through innovation and product diversification.
Grants up to $10,000, matched by a co-contribution, for wine grape producers who experienced crop loss because of smoke taint from the Black Summer bushfires in wine regions that aren't currently activated for the $75 000 primary producer grants.
Grants of $120,000 per hectare for bushfire impacted apple growers. This program complements the support provided by the NSW government and will be available to orchardists in South Australia, Queensland, Victoria and Tasmania should those states also provide an equal contribution. $120,000 from the Commonwealth, $120,000 from the state and $120,000 from the producer
25 June 2020