The Australian Government offers a wide range of grant opportunities across all sectors of the economy.  Some of the key grant programs are listed below but please note that this is not a complete list.

In order to ensure you are kept up to date with grant opportunities for your organisation, you can register at GrantConnect – the Australian Government's central grants portal – by going to grants.gov.au.

You may also want to subscribe to regular updates at the Australian Government's Community Grants Hub – communitygrants.gov.au/grants.

For a broader range of state government, local council, business and philanthropic grants, you may want to review the Grants Hub which can be found at thegrantshub.com.au.
Bushfire Recovery for Wildlife and Habitat Community Grants
Men's sheds, conservation groups, community organisations, not-for-profits and traditional owners can now apply for grants through the Bushfire Recovery for Wildlife and Habitat Community Grants Program to undertake on-ground recovery actions which will benefit their local environment.
How to apply: www.environment.gov.au/biodiversity/bushfire-recovery/open-grant-program
Energy Efficient Communities Program
Regional Connectivity Program
Forestry Recovery Development Fund
National Men's Shed Development Programme
Funded by the Morrison McCormack Government, Round 21 of the NSDP will specifically prioritise applications with a strong health, wellbeing or safety emphasis, in acknowledgement of the impact of COVID-19 and the needs of Sheds in the recovery period and beyond.
How to apply: www.mensshed.org
The Saluting Their Service Commemorative Grants program is designed to preserve Australia's wartime heritage and to involve people throughout the nation in a wide range of projects and activities that highlight the service and sacrifice of Australia's servicemen and women in wars, conflicts and peace operations, and promote appreciation and understanding of the role that those who served have played in shaping the nation.
Rural Financial Counselling Service
The Australian Government is continuing its support for the RFCS by investing over $61.9 million (GST inclusive) in competitive grant funding from July 2021 to June 2024. Free financial counselling provides the best pathway to financial wellbeing and resilience for Australian primary producers who are experiencing hardship.
Stronger Communities Program
The Stronger Communities Program (SCP) provides grants of between $2,500 and $20,000 to community organisations and local governments for small capital projects that deliver social benefits for local communities.
Check the website for more information and for updates on opportunities as they arise.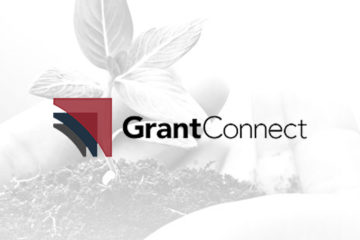 Media Releases
JMR WITH INFRASTRUCTURE, TRANSPORT AND REGIONAL DEVELOPMENT MINISTER McCORMACK, ROAD SAFETY & FREIGHT TRANSPORT ASSISTANT MINISTER BUCHHOLZ Owners of Driver Reviver locations across the nation can now apply for a share of $7.3 million in Australian Government funding to upgrade their life-saving rest sites. Senator Henderson said there are many Driver Reviver sites
Read More »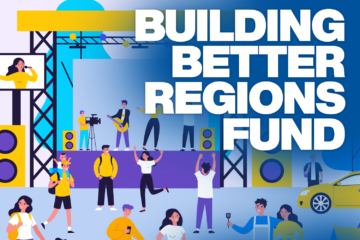 Media Releases
JMR WITH INFRASTRUCTURE, TRANSPORT AND REGIONAL DEVELOPMENT MINISTER McCORMACK Senator for Victoria Sarah Henderson has called on communities in the region to apply for funding under Round 5 of the Building Better Regions Fund (BBRF), with applications now open. "2020 was a challenging year for our community, with bushfires, drought
Read More »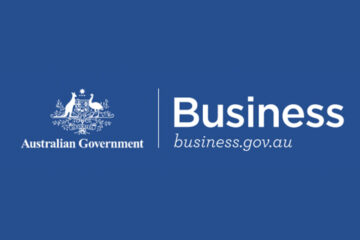 Media Releases
JMR WITH INDUSTRY, SCIENCE AND TECHNOLOGY MINISTER McCORMACK Local manufacturers in regional Victoria with shovel-ready projects to increase their productivity and grow jobs are being reminded to apply for a Manufacturing Modernisation Fund (MMF) grant. Businesses will be able to apply for between $100,000 and $1 million to invest in
Read More »