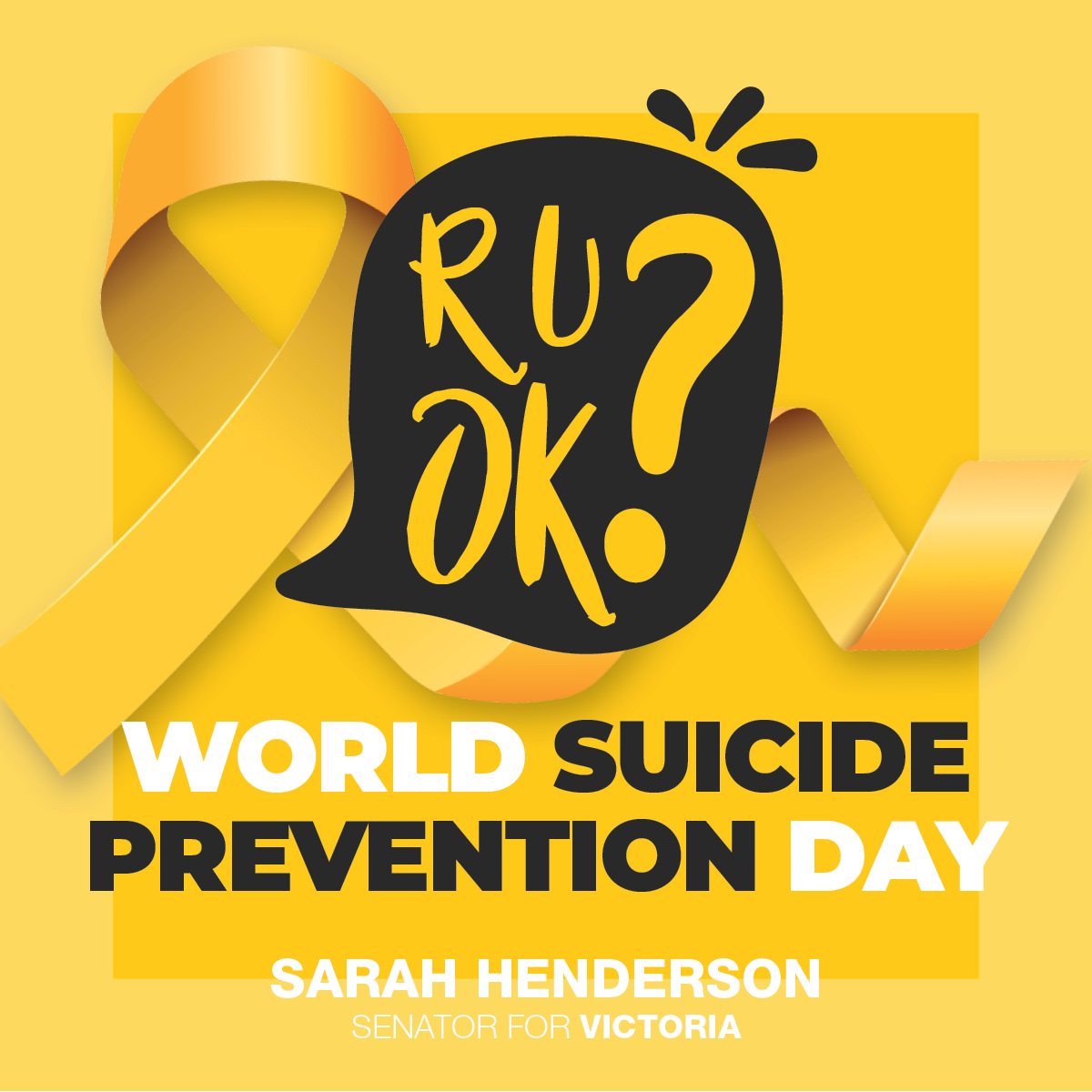 10 September 2020 is R U OK Day and World Suicide Prevention Day. The pandemic and the periods of extended lockdown and financial stress have taken a heavy toll on Victorians' mental health, making it more important than ever to look after your mental health and check in on your friends, colleagues and family.
I would like to take this opportunity to thank the amazing team of 106 staff and volunteers at Lifeline Geelong who have seen their call load increase from 800 calls per month to over 4,500 during these difficult times.
The Morrison Government has contributed an additional $296,000 to Lifeline Geelong to meet this surge and assist the vital work the organisation does serving the G21 region and  its population of 332,073 residents.
This funding increase forms part of the Morrison Government's unprecedented $500 million package to support Australians' mental health throughout the pandemic and the $26.9 million of additional funding to establish 15 dedicated mental health clinics across Victoria, with nine clinics in Greater Melbourne and six in regional Victoria.
In addition, the Morrison Government has provided an extra $12 million dollars of on-the-ground support in Victoria during its second lockdown that will go to local organisations including:
$5 million for headspace to increase outreach services to young people in the community who are in severe distress.
$2.5 million for Beyond Blue to expand capacity, extend counsellor webchat hours to operate 24/7, and boost the ability to refer people with severe and complex needs for five additional sessions.
$2.5 million for Lifeline to deal with increased call volumes from Victoria.
$2 million for Kids Helpline to increase its call answer rate and service responsiveness, deal with additional demand for services, and link to further support.
I would like to thank all the front line workers, including mental health professionals, battling the health impacts of COVID-19 and would like to remind all Victorians that if you or someone who know needs support, Lifeline's Crisis Support 13 11 14 services is available 24hrs a day, 365 days a year.
10 September 2020