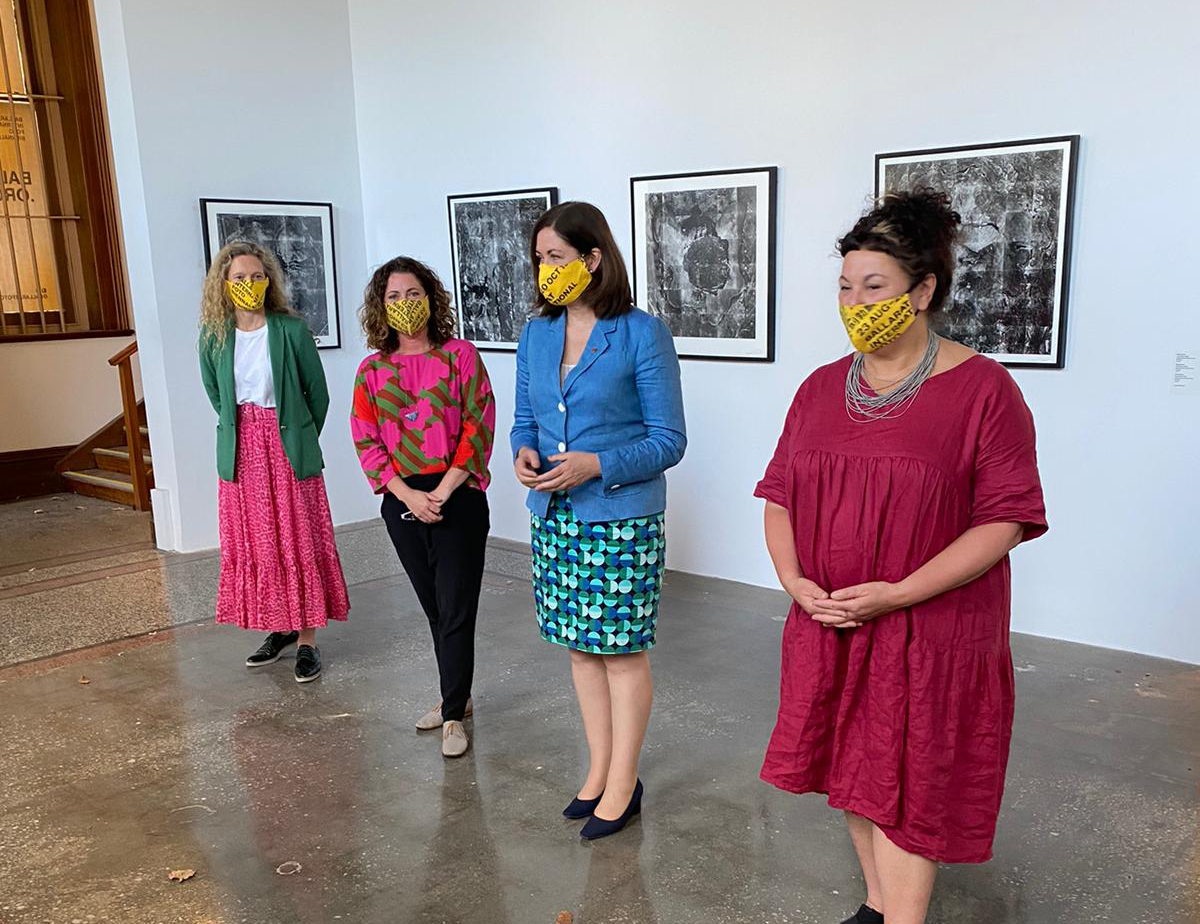 JMR WITH ARTS MINISTER FLETCHER
Major funding boost for Ballarat's International Foto Biennale
In a major boost to the recovery of the local arts sector, the Australian Government has announced that more than $60 million in grants will begin to flow, under the Restart Investment to Sustain and Expand (RISE) Fund.
RISE grants will be allocated to a total of 115 projects across Australia, supporting arts and entertainment sector organisations that are seeking to restart, re-imagine or create new cultural and creative activities. These grants will support the creation of around 44,000 jobs across Australia, with benefits to flow on to the tourism, hospitality, transport and freight sectors.
Senator for Victoria Sarah Henderson said the funding will provide critical support for Ballarat arts organisation the Ballarat International Foto Biennale through the RISE Fund.
"I am pleased to announce that the Ballarat International Foto Biennale has received $384,800 through the RISE Fund to deliver the 2021 Ballarat International Foto Biennale Reimagined" Senator Henderson said.
"This grant will secure the ongoing viability of this major tourism event for Ballarat and allow the organisers to purchase new technology that is required to adapt to COVID requirements and work with artists and exhibitors to develop virtual and digital exhibitions"
Minister for Communications, Cyber Safety and the Arts, the Hon Paul Fletcher MP said the grants were an important step in securing the long-term sustainability of cultural and creative organisations in regional Victoria.
"The Arts and entertainment sector provides significant employment and economic benefits as well as supporting cultural expression, community and social wellbeing, and reflecting unique Australian experiences and stories," Minister Fletcher said.
"Our commitment of $60 million in RISE grants is an important step in the rejuvenation of Australia's arts sector from COVID-19. I'm pleased that 71 per cent of the total funding will be going to small to medium sized organisations, and 21 per cent to organisations in regional areas, supporting our local communities and economies to restart.
"We are excited to see funding flow to a diversity of projects, which will build the long-term sustainability of cultural and creative organisations."
The $75 million RISE program was announced as part of the Government's $250 million Creative Economy Support Package to help restart activities such as festivals, concerts, tours and events once it is safe to do so.
The full list of batch one recipients will be announced in the coming weeks.
27 November 2020