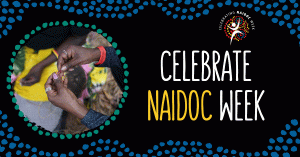 NAIDOC Week 2020 is just around the corner, running from 8 to 15 November and Ballarat City Council has been provided $1,650 to help celebrate Aboriginal and Torres Strait Islander excellence and Australia's rich history and culture.
This grant for the City of Ballarat is part of the Morrison Government's $1.4 million program to support local organisations to celebrate the week.
Senator for Victoria Sarah Henderson invites everyone to get involved, learn more about local Indigenous cultures, and share in the traditions that make Australia unique.
"NAIDOC Week is always a special event on the community calendar," Senator Henderson said.
"The City of Ballarat will be hosting Always Was, Always Will Be – Yarn and Connect Workshops which is a wonderful opportunity to get involved with NAIDOC and recognise and honour the contributions and achievements of the Wadawurrung people.
"This year's theme, Always Was, Always Will Be, highlights Australia's ancient history and celebrates the traditions and cultures that endure today.
"We are privileged to have one of the world's oldest continuous cultures and through NAIDOC events we can share in this proud history and contemplate our future.
You can find out more this and other events and information about NAIDOC Week 2020 will be posted to www.naidoc.org.au
All of the events funded as part of the NAIDOC local grants program are required to have COVID-19 plans in place. It is important that anyone attending an event observes these plans and local restrictions to ensure everyone stays safe.
5 November 2020