Delivering for Corangamite
The Morrison Government has committed to the following rail upgrades which will deliver faster, more affordable passenger rail services for Corangamite residents.

GEELONG RAIL DUPLICATION
This project comprises duplication of the track between Waurn Ponds and South Geelong, second platforms and more car parking at Waurn Ponds, Marshall and South Geelong stations, grade separations at Fyans Street and Surf Coast Highway and the planning for a new duplicated track and tunnel between South Geelong and Geelong.


The Federal Government has announced $850 million in total but only Stage 1 has commenced – this involves the construction of a second platform and pedestrian overpass at Waurn Ponds station.
FASTER RAIL BETWEEN MELBOURNE AND GEELONG
In March 2019, Prime Minister Morrison announced a commitment of $2 billion to deliver faster rail services to Melbourne.  This is an incredibly important project for regional Victoria and also western Melbourne.  We are yet to see any matching funding or a plan from the Victorian Government.
WARRNAMBOOL LINE UPGRADE
This project comprises building a new crossing loop west of Colac, signalling upgrades between Waurn Ponds and Warrnambool and upgrades at the following level crossings:
–       Hunts Road, Moriac
–       Waltons Road, Buckley
–       Buckley South Road, Buckley
–       Armytage Road, Winchelsea
–       Ayreys Reserve Road, Birregurra
–       Bourkes Road, Warncoort
–       Deans Creek Road, Colac
–       Station Road, Pirron Yallock
–       Swan Marsh-Stonyford Road, Swan Marsh
–       Oswells Road, Boorcan
–       Coyles Road, Terang
–       Station Road, Garvoc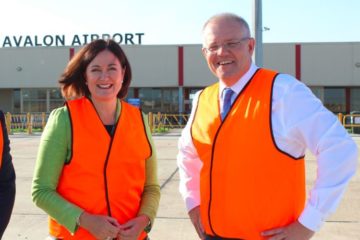 Media Releases
I commend Geelong's key local organisations along with the City of Greater Geelong for collaborating on its funding priorities for our region.  I look forward to continuing to work with these organisations to support their aspirations. After leading the advocacy and securing critical Commonwealth funding for projects such as the
Read More »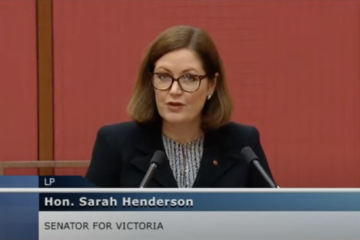 Media Releases
Joint release with Minister for Infrastructure Michael McCormack  More frequent services and increased reliability on the Geelong Line are a step closer with construction works to upgrade Waurn Ponds Station set to begin later this month. Artist impressions released today give passengers and the community a glimpse of what the
Read More »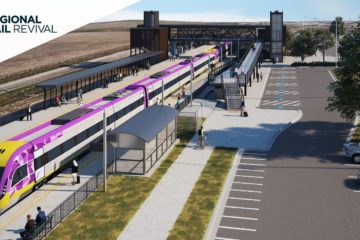 Media Releases
Faster rail projects across our region will be a key driver of our economic recovery. Once again, I call on the Victorian Government to bring forward the delivery of the Geelong rail duplication project. In August 2019, Prime Minister Scott Morrison wrote to Premier Daniel Andrews offering to fast-track infrastructure
Read More »