Delivering for Corangamite
During the Coronavirus pandemic, the Morrison Government is working extremely hard to support lives and livelihoods and minimise job losses – whether it's by providing critical support through JobKeeper, JobSeeker or cashflow boost grants for small and medium sized businesses.
Since 2013, the Liberal National Government has delivered millions of dollars in funding support across the Corangamite and Greater Geelong regions to grow local jobs including for defence companies and local manufacturers. We have also proudly established key Commonwealth offices in Geelong for the National Disability Insurance Scheme and the Australian Bureau of Statistics.
HOWITZER DEFENCE PROJECT
The Howitzer Defence Project is the biggest defence project ever to come to Geelong, bringing with it up to 350 new jobs
After being cancelled by the previous Labor Government, the assembly and maintenance of 30 self-propelled Howitzers will deliver a massive boost to Geelong's vehicle manufacturing sector
RECENT JOB CREATION PROGRAMS
$20m Regional Jobs and Investment Package, supporting some 600 new jobs
Advanced Manufacturing Growth Fund supporting key local manufacturers including MHG Glass in North Geelong, Backwell IXL in South Geelong, Carbon Revolution Operations in Waurn Ponds, Flat Glass Industries in Geelong, Boundary Bend Olives in Lara and Air-Radiators in Lara
Next Generation Manufacturing Investment Program supporting key local manufacturers including Colac-based Australian Lamb, Lara-based SNF (Australia) and HeIQ, located at Deakin University
NATIONAL DISABILITY INSURANCE AGENCY, GEELONG HQ
Home to hundreds of workers
Represents an investment of some $120 million to construct a new headquarters in Malop St Geelong
AUSTRALIAN BUREAU OF STATISTICS, GEELONG
Since 2014 when it was established by the Federal Coalition Government, the ABS National Data Centre has supported several hundred jobs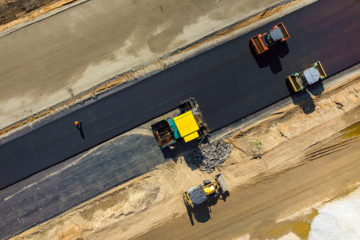 Media Releases
JMR PRIME MINISTER MORRISON DEPUTY PRIME MINISTER McCORMACK TREASURER FRYDENBERG AND URBAN INFRASTRUCTURE MINISTER TUDGE The Victorian economy will be boosted, roads will be safer and thousands of jobs created, with a $1.1 billion investment into transport infrastructure from the Federal Coalition as part of our COVID-19 economic recovery plan.
Read More »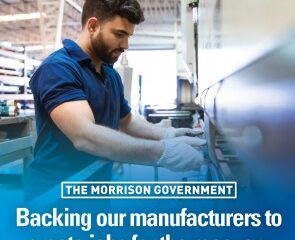 Media Releases
JMR WITH INDUSTRY MINISTER ANDREWS The Morrison Government is launching a new era of Australian manufacturing, as part of our JobMaker Plan to rebuild the economy, create jobs in regional Victoria and recover from the COVID-19 recession. The $1.5 billion Modern Manufacturing Strategy will make Australian manufacturers more competitive, resilient
Read More »