Delivering for Corangamite
In such a large regional electorate, building safer roads is a key priority of the Morrison Government. Key road projects funded in whole or part by our Government include:
MAJOR ROADS
$292 million to duplicate Barwon Heads Rd between Settlement Rd and Reserve Rd. This will provide much needed infrastructure for Marshall, Charlemont, Armstrong Creek and Bellarine residents, making this major road safer and less congested.
Duplication of Princes Highway between Winchelsea and Colac
Safety upgrade of Great Ocean Road
Upgrade Hamilton Highway between Geelong and Inverleigh
Safety upgrade of Apollo Bay to Forrest Rd
In addition to the major road safety investments that the Morrison Government is making across Corangamite, a new $2 billion Road Safety Fund will deliver more opportunities to invest in safer roads.
KEY LOCAL ROADS
Upgrade of Murradoc Rd St Leonards
New roundabout and safer intersection at entrance to Bannockburn
Upgrade of Cape Otway Rd/Lorne-Winchelsea Rd intersection
Grubb Road Ocean Grove
LOCAL ROADS AND BRIDGES
The Morrison Government is also upgrading local roads and bridges by providing the following vital funding:
Roads to Recovery Program: direct funding to local councils for local road upgrades
Bridges Renewal Program: upgraded bridges for Wye River, Moggs Creek and Teesdale
Road Safety Innovation Fund
Heavy Vehicle Safety and Productivity Program
Blackspot funding program: including for Cape Otway Rd Moriac, Blackgate Rd Torquay, Meredith Stieglitz Rd, Swan Bay Rd Mannerim, Forest Rd Anglesea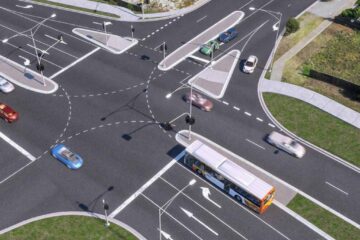 Media Releases
Infrastructure Australia's (IA) assessment confirms the very significant economic benefit in duplicating the Barwon Heads Road.  IA's analysis shows a total economic benefit of $569 million, with travel time savings amounting to $356 million.  With the Morrison Government contributing $292 million or 80 per cent of the funding, we are
Read More »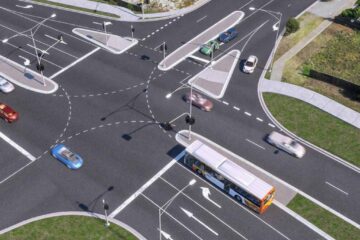 Media Releases
Drivers, cyclists and pedestrians in Geelong are a step closer to safer and more reliable journeys with contracts awarded to deliver the much-needed Barwon Heads Road Upgrade. The project will be delivered concurrently through a trio of construction partners, providing more opportunities across the construction industry and creating around 500
Read More »