The Morrison Government is committed to boosting economic growth and job creation across the Bendigo electorate as a key focus of our COVID economic recovery.
RAIL MANUFACTURING JOBS BOOST
Supporting Castlemaine rail manufacturer Vossloh Cogifer with an $80 million investment to deliver 200 turnouts for the Morrison Government's nation building 1,700 kilometre Inland Rail Project. This investment will create an 32 new jobs and deliver additional benefits to local suppliers and businesses.
RECENT JOB CREATION INITIATIVES
The Morrison Government is supporting Bendigo workers and employers with the following economic measures:
The JobKeeper program that has supported 4,900 businesses in Bendigo;
Cash Flow Boost Payments that have helped 4,400 Bendigo Businesses stay afloat;
The tax relief package that has benefited 62,600 taxpayers in Bendigo;
The instant asset write-off scheme benefits will allow 16,400 businesses in Bendigo to write off the full value of any eligible asset in 2020-21.
Apart from Morrison Government's vital economic support programs such as JobKeeper, the cash flow boost payments and the instant asset write off scheme, the government is investing in projects to create jobs in Bendigo including:
Delivering $1.2 million to Bendigo manufacturers through the Manufacturing Modernisation Fund (MMF) to help small and medium sized manufacturers invest in capital equipment and new technologies.
Public Interest News Gathering grants for the Midland Express in Kyneton and The Local in Glenlyon
Funding to support the 2021 Castlemaine State Festival.
DELIVERING FOR DEFENCE MANUFACTURERS
The Morrison Government is proud to be investing in the Hawkei armoured vehicle project and has contracted Bendigo manufacturer Thales to deliver 1,100 state of the art vehicles and 1,058 associated trailers to the defence force while creating 200 local Bendigo jobs.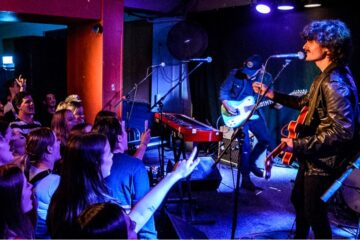 Media Releases
The Morrison Government is reactivating live music across Australia, with venues across Victoria sharing in more than $2.5 million, in round two of the Live Music Australia Program. Minister for Communications, Urban Infrastructure, Cities and the Arts, the Hon Paul Fletcher MP, said the grants would support the immediate needs
Read More »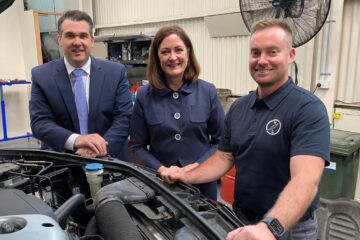 News
JMR WITH ASSISTANT TREASURER, MINISTER FOR HOUSING MICHAEL SUKKAR The Morrison Government has introduced ground breaking legislation to establish a mandatory scheme for the sharing of motor vehicle service and repair information. For the first time the more than 35,000 automotive service and repair businesses in Australia, will have fairer competition
Read More »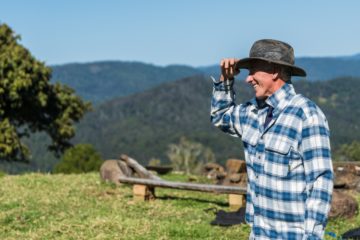 Media Releases
Australian Government support continues for agricultural shows and field days forced to cancel because of COVID-19.  110 events nationally – including two in Ballarat and two in Bendigo electorates to share in $710,818 Supporting Agricultural Shows and Field Days supplementary payments. The following agricultural societies will receive an Australian Government
Read More »