The Morrison Government understands how important road and rail upgrades are to boosting growth and creating jobs across the Bendigo electorate, as well as to delivering safer roads and better rail connections. 
Here's an overview of some recent major investments:
MAJOR ROADS
$60 million for the Melbourne to Mildura road upgrades which will deliver targeted safety upgrades on the Calder Highway/Freeway corridor.

Investing in the Bendigo to Mildura Highway upgrade.

$45 million for the Ravenswood Interchange upgrade on the Calder Highway.

$6.15 million for the Jock Comini Rest Area upgrade.
MAJOR RAIL
$

158.7

million for the

Bendigo/Echuca Rail Line Upgrade

that will deliver three new stations, faster and more frequent services to Echuca, and more services for Epsom and Eaglehawk.

Murray Basin Freight Rail Project which includes major rail infrastructure projects in that will better connect primary producers in north-west Victoria with the ports of Portland, Geelong and Melbourne.

Backing the 1,700 km Inland Rail project that will open additional investment and economic opportunities in reginal Victoria.
LOCAL ROADS AND BRIDGES
Blackspot Removal Program: fixing dangerous intersections at Alder Street in Kangaroo Flat, Breen Street in Golden Square, Heathcote-North Costerfield Road in Heathcote, Prouses Road in North Bendigo and Ashbourne Road Woodend.
Bridges Renewal Program: delivering vital safety upgrades to bridges including the Eagles Road Bridge replacement, the Froomes Road Bridge replacement, The Sheepwash Creek Bridge replacement and Old Drummond Road Bridge Replacement.
Heavy Vehicle Safety and Productivity Program: delivering job-boosting upgrades like the Upgrade of Hardwick's Meatworks at Kyneton the upgrade of the Bendigo Livestock Exchange the upgrade the Rivalea Livestock Facility at Whipstick.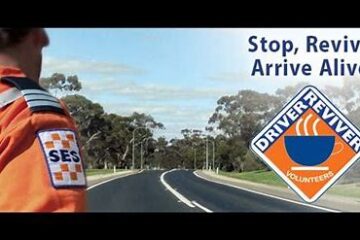 Media Releases
JMR with Deputy Prime Minister and Minister for Infrastructure, Transport and Regional Development Barnaby Joyce MP and Assistant Minister for Road Safety and Freight Transport Scott Buchholz MP Six roadside rest areas across Bendigo will be upgraded to help combat driver fatigue and make local roads safer, thanks to funding under
Read More »