The Morrison Government is committed to boosting economic growth and job creation across the Ballarat electorate as a key focus of our COVID economic recovery.
TRANSFORMING SOVEREIGN HILL
With $10.1 million from the Morrison Government, Sovereign Hill will deliver a new master plan and construct the Centre for Rare Arts and Forgotten Trades and establish the new Gold Pavilion and the Australian Centre for Gold Rush Collections.
RECENT JOB CREATION INITIATIVES
The Morrison Government is supporting Ballarat workers and employers with the following economic measures:
The JobKeeper program that has supported 5,500 businesses in Ballarat;
Cash Flow Boost Payments that have helped 5000 Ballarat Businesses stay afloat;
The tax relief package that has benefited 64,800 taxpayers in Ballarat;
The instant asset write-off scheme benefits will allow 17,100 businesses in Ballarat to write off the full value of any eligible asset in 2020-21.
Apart from Morrison Government's vital economic support programs such as JobKeeper, the cash flow boost payments and the instant asset write off scheme, the government is investing in projects to create jobs in Ballarat including:
Delivering $665,000 under the Manufacturing Modernisation Fund to support a range of local Ballarat electorate manufacturers;
Public Interest News Gathering grants for the Moorabool News and The Local;
Funding to support the 2021 Ballarat International Foto Biennale.
UPGRADING BALLARAT AIRPORT
The Morrison Government is proud to have delivered $5 million for vital upgrades to Ballarat airport under the Australian Government's Regional Airports Program.  This investment will provide a boost to the Ballarat economy and increase Ballarat's access to the domestic and international markets and tourists.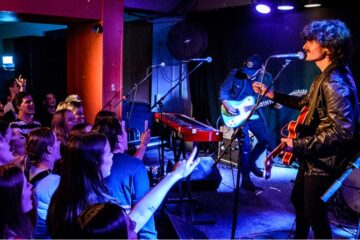 Media Releases
The Morrison Government is reactivating live music across Australia, with venues across Victoria sharing in more than $2.5 million, in round two of the Live Music Australia Program. Minister for Communications, Urban Infrastructure, Cities and the Arts, the Hon Paul Fletcher MP, said the grants would support the immediate needs
Read More »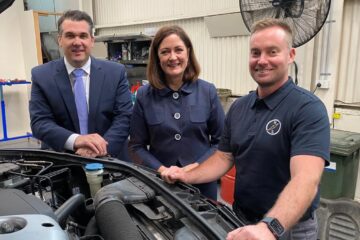 News
JMR WITH ASSISTANT TREASURER, MINISTER FOR HOUSING MICHAEL SUKKAR The Morrison Government has introduced ground breaking legislation to establish a mandatory scheme for the sharing of motor vehicle service and repair information. For the first time the more than 35,000 automotive service and repair businesses in Australia, will have fairer competition
Read More »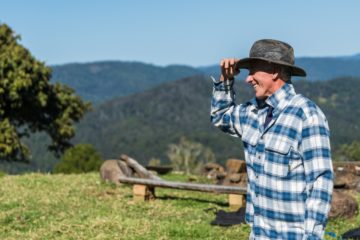 Media Releases
Australian Government support continues for agricultural shows and field days forced to cancel because of COVID-19.  110 events nationally – including two in Ballarat and two in Bendigo electorates to share in $710,818 Supporting Agricultural Shows and Field Days supplementary payments. The following agricultural societies will receive an Australian Government
Read More »