The Morrison Government understands how important road and rail upgrades are to boosting growth and creating jobs across the Ballarat electorate, as well as to delivering safer roads and better rail connections. 
Here's an overview of some recent major investments:
MAJOR ROADS
$60 million for the Melbourne to Mildura road upgrades which will deliver targeted safety upgrades on the Calder Highway/Freeway corridor;

Western Freeway upgrades at Halletts Way, Woodmans Hill, Dowling Road and Pykes Creek;

Ballarat to Ouyen road infrastructure improvements; and

Advocating for construction of the Ballarat Link Road Stage 2.
MAJOR RAIL
$503 million for the Ballarat Rail Line upgrade which includes the new Cobblebank Station and major station upgrades at Bacchus Marsh and Wendouree in the Ballarat electorate. 

Ballarat Rail Line upgrade stage 2 which includes upgraded tracks and signalling around Ballarat Station and new stabling facilities at Ararat;

Murray Basin Freight Rail Project which includes major rail infrastructure projects in the Ballarat city, the Hepburn Shire and Moorabool Shire that will better connect primary producers in north-west Victoria with the ports of Portland, Geelong and Melbourne.

More planning investment for the Western Rail Plan.
LOCAL ROADS AND BRIDGES
Blackspot Removal Program: fixing dangerous intersections at Mair Street, Learmonth Road, Leith Street, Havelock Street and Rubicon Streets;
Bridges Renewal Program: delivering vital safety upgrades to bridges at the Telegraph Road Bridge in Mount Prospect, Daylesford Clune Road in Smeaton, Creswick Lawrence Road in North Cresweck and the Safety Improvements along the Midland Highway.
Intersection upgrades including at Lanstaffe Street in Wendouree, Armstrong Street in Ballarat, Hopwood Street upgrades in Gordon, Morrisons Lane in Korobeit and the Bacchus Marsh intersection upgrades and new wombat crossings.
ROAD SAFETY RESEARCH FUNDING
Delivering $193,954 for the Turning Semi-trailers Safety Project at Federation University to conduct vital road-safety research.
The Australian Government has unlocked $1 million to fund works to improve safety for pedestrians and motorists around Wendouree Station, in North West Ballarat. Deputy Prime Minister and Minister for Infrastructure, Transport and Regional Development Michael McCormack said the project is being delivered under the Targeted Road Safety Works Program.
Read More »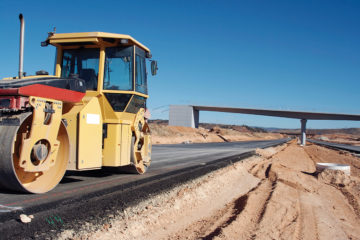 Media Releases
JMR WITH DEPUTY PRIME MINISTER McCORMACK AND ASSISTANT MINISTER FOR ROAD SAFETY BUCHHOLZ New road safety upgrades and improvements will be delivered across the Geelong, Ballarat, Bacchus Marsh and Apollo Bay regions, as well as western Melbourne, thanks to funding from the Australian and Victorian governments. Senator for Victoria Sarah
Read More »